Average Profit: 88%
Average Loss: 15%
Winners: 82%

That's an astronomical 27-to-1 profit ratio!

"Wendy's system is so good. Almost all my trades are winners. I mean, that's phenomenal to have that kind of success!" -Ruth M., New London, CT

And they say it's incredibly easy to do. Watch this 5-minute video and see for yourself.

Two Secrets to Earning Huge
Profits On Better Than
8-out-of-10 Trades


Do exactly what it says in this video...

And within 30 days you could be collecting monthly paychecks of $2,642... $6,699... $9,577... $14,759... or more!

If you know a quicker, easier, more surefire way to create a six-figure income from a $10k trading account... I'd love to hear it.

Otherwise, you owe it to yourself to watch this video!


PS This video is the fifth of a 7-part series... each session is about 5 minutes long and you can 'binge watch' as many episodes as you like.

The next exciting episode is:


How You Can Totally Crush
Option Trading Risk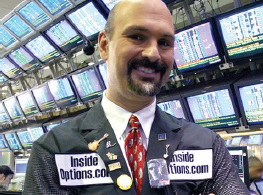 After a very brief stint with the Chicago Bears in 1981, Jon Najarian came to the trading pits of Chicago to make his fortune. After 23 years, he's still here, in an industry where the average career is measured in months, not years! Doctor J's success in the pit led him to found Mercury Trading in 1989, a proprietary trading firm that makes markets in more than 100 high-tech and biotech stocks and single stock futures at the CBOE, trading between 25,000 - 40,000 options and up to 3 million shares of stock per day!

Since 1994, Doctor J has been a business correspondent for FOX television and appears three times daily on FOX TV's "FOX News in the Morning". Doctor J is also the host of the CBS radio show, "Taking Care of Business with Doctor J", which is carried in Chicago and reaches 38 states. His market observations are broadcast to 180 markets daily on www.firstbusiness.us, a business news magazine that airs on CBS, NBC, FOX and ABC affiliates across the country.




Doctor J's Little Black Book of Options Secrets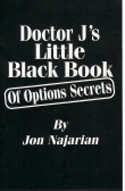 Jon is a noted options expert, having appeared in the Wall Street Journal, Barron's Chicago Tribune, USA Today, Business Week, Futures Magazine, Institutional Investor, etc.

He has served on the board of the Chicago Board Options Exchange (CBOE) and is widely considered one of the most powerful and influential options traders in the world today.

This report contains a number of proven-in-the-market techniques and strategies for trading options. For a more comprehensive examination of his trading strategies, please consult Jon's full-length hardcover book, How I Trade Options.


Learn More About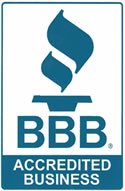 Click on authors name
to learn more



Just last week, we highlighted several opportunities in the marijuana boom. Most have already begun to take off for us. Looking ahead, we have an even bigger opportunity, as biotech and pharmaceutical names begin to explode, too.

Next, Lee Gettess provides us with his S&P and bond market predictions for the coming week.

Inside Trading then brings you Jon Najarian. Jon walks us through the benefits of spread trading.

Last, Wendy Kirkland brings us her Prime Entry Profits (PEP) Rally Newsletter.

Enjoy!

Adrienne LaVigne
TradeWins Publishing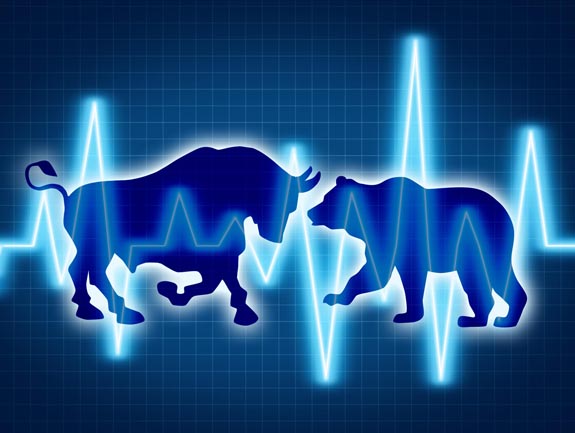 The Top Three ETFs to Hold for 20 Years
by TradeWins Publishing

Just last week, we highlighted several opportunities in the marijuana boom.

Most have already begun to take off for us, including:

Kush Bottles (KSHB), which ran from $3.80 to $4.50

Lifestyle Delivery (LDSYF), which ran from 72 cents to 91 cents

OrganiGram Holdings (OGRMF), which ran from $3.50 to $4.20

Aphria Inc. (APHQF), which ran from $14.05 to $17.13

Canopy Growth (TWMJF), which ran from $24 to $31




Looking ahead, we have an even bigger opportunity, as biotech and pharmaceutical names begin to explode, too.

Sometimes, the greatest opportunities are hiding in plain sight.

Yet, they're ignored, or "left for dead" out of fear that a sector may be too speculative. Biotech and pharmaceutical stocks are the perfect examples. But only the foolish have ignored the rewards the sector has produced – and will produce.

In 2008, I first began telling folks to back up the truck on biotech.

At the time, I told many to buy the iShares NASDAQ Biotech ETF (IBB) at just $80 a share on one key catalyst – 80 million Baby Boomers were just beginning to retire beginning in 2008. For the next 20 years, 10,000 Boomers would retire by the day, seeking better care, new innovation and ways to live longer.

Who could ignore that?

By 2015, the IBB ran as high as $400 a share pre-split.

Granted, it pulled back on political threats, fears of overvaluation from our own Federal Reserve, and the idea the bubble had been pricked. But as a long-time trader in the sector, I can tell you with a good amount of certainty that even at $108 in January 2018 following a 3:1 split, there was still opportunity to be had.

Not only are Baby Boomers still retiring, but also the innovation, the demand, and the potential for mergers and acquisitions is fueling multi-year boom.

Celgene's agreed takeover of Impact Biomedicines in a deal worth up to $7 billion, Novo Nordisk's $3.1 billion offer for Ablynx, and Takeda Pharmaceutical's plan to buy TiGenix for $630 million have already got 2018 off to quite a start, according to Reuters.


The Top Three ETFs to Hold for 20 Years
Lee Gettess' Market Sense
by Lee Gettess

Lee Gettess is a top trader who is excited to bring you his video newsletter. Each week, Lee will share his predictions on what he anticipates from the bond and S&P markets.
Bull and Bear Spreads
by Jon Najarian

The following is an excerpt from Jon Najarian's Dr J's Little Black Book

The strategy you pick reflects the market opinion. For example, let's take the simplest case – a Bull Spread. If you opt for this strategy, it's because you have a bullish bias. You're buying calls because you believe a particular stock or index is going higher.

But there is another reason to employ a bullish spread: It smoothes out the volatility, particularly when a stock has been bid strongly higher. Ideally, you buy the lower volatility option (which carries a lower premium) and sell the higher volatility one (which has a higher premium). When you have a bullish bias, however, it's important to realize that you are not the only one who is bullish in the marketplace. And with a prevailing bullish opinion, you could end up buying an option with high volatility and, as a result, an unusually high premium. Cicso, Qualcomm, and Intel were all great stocks that had a wonderful performance for much for the 1990s and through the first quarter of 2000. If you were bullish on those stocks, chances are the volatility would reflect the demand for those call options, especially ahead of industry events such as Comdex or companies' quarterly earnings reports. With all of the people betting on the upside of those stocks, if you're trying to buy a call option, chances are you are not alone, and the excess demand has already pumped up volatility above the normal range. In other words, you're buying expensive options that reflect the market's higher expectations for the company.

If you were bullish on any of those stocks and blindly went out and bought at-the-money or slightly out-of-the-money calls, chances are you would have to pay up because of the high volatility. This is especially true ahead of earnings or stock splits when people want to speculate wildly that earnings will be much better than Wall Street expects, or that the stock will rise because of the pending split. As a result, going ahead and wildly buying call options may be the wrong thing to do. Why?


Prime Entry Profits (PEP)
by Wendy Kirkland

Every day Wendy shares her Prime Entry Profits (PEP) Rally Newsletter. The following is her thought for the week, along with what she expects this week in trading.

Thought for the Week: We think that something magical and uncommon and mind blowing must happen to indicate that we are alive and progressing and lucky. And yet, right here in the common everyday moment is where all of the Universe crackles and surges in our soul. The magic is here. Now. Enjoy it.

This Week in Trading: Indices were mostly positive Tuesday. The DOW closed at +102, Nasdaq +6, S&P +3.

Remember to check earnings dates on your trade candidates.

BAC- Bank of America – P3.5
CMCSA- Comcast – P3.5
FAS- Direxion Financial Bull – P3.5
PRU- Prudential – P3.5
SPY- S&P 500 – P3.5

To Learn More Click Here