The 5 Biggest Income
Producing ETFs
You Should Own Right Now

My name's Chuck Hughes and I have personally collected weekly cash payouts totaling $9,948,623 over the past 10 years...

We're talking automatic, non-stop income every week, regardless of market direction!

Find out which 5 ETFs Chuck says are the biggest income producers today...

And start collecting your own weekly payouts of $1,000; $3,000; $15,470 or more as soon as next Friday!

I don't plan to offer my exclusive cash-producing list free for more than a few days. So please, grab your copy now. I think you'll be shocked when you see which ETFs made the grade!

Click to download: The Top 5 Income Producing ETFs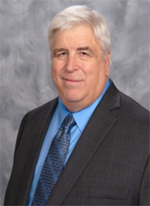 Stephen W. Bigalow possesses over thirty years of investment experience, including eight years as a stockbroker with major Wall Street firms: Kidder Peabody & Company, Cowen & Company and Oppenheimer & Company.

He is an affiliate of the Market Technicians Association, a non-profit association of professional technical analysts (mta.org), and a member of AAPTA - the American Association of Professional Technical Analysts (aapta.us).

Steve has published Profitable Candlestick Trading: Pinpointing Market Opportunities to Maximize Profits and High Profit Candlestick Patterns: Turning Investor Sentiment into High Profits. His implementation of statistical analysis with the Japanese Candlestick methodology has produced some unique successful trading programs.



The Ancient Samurai Secret That Produces 88% Accuracy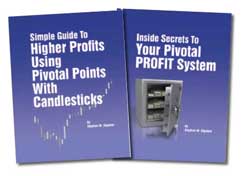 My name is Steve Bigalow, and I've been trading for nearly 4 decades now.

While I quickly became successful enough to leave my job and trade full-time, I must admit that trading never really made me what I would consider "financially free"...

Or at least not until I learned about an ancient pattern—first discovered by Homna, known as the "God of Markets"...

In the mid-18th century, Homna became the modern equivalent of a billionaire by trading rice futures.

He found that a specific candlestick pattern--based on investor sentiment—slices through all other indicators like a samurai sword.

Of course, candlestick patterns are nothing new and are now known by virtually every trader—and this discovery was only half of the equation.


Learn more about my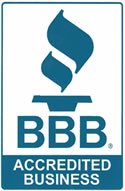 Click on authors name
to learn more



We believe that one of the most exciting – and potentially rewarding – investment ideas is in gene editing. In fact, gene editing is becoming more exciting by the day. It involves the insertion, deletion, or replacement of DNA in a cell or organism. While there are several ways of editing genes, the most exciting technique right now is clustered regularly interspaced short palindromic repeats, or CRISPR, an approach that uses an enzyme found in bacteria to alter DNA. The possibilities for CRISPR gene editing are quite exciting. In fact, with it, there may be a day when genetic diseases can be cured or even prevented altogether. This week, we look at two hot stocks in the gene-editing sector.

Next, Lee Gettess brings us his video newsletter on what he expects from the S&P and bond markets for the coming week.

Stephen Bigalow supplies the next segment where he compares writing covered calls to uncovered puts.

Last, Wendy Kirkland wraps up with her Prime Entry Profits (PEP) Rally Newsletter.

Enjoy!

Adrienne LaVigne
TradeWins Publishing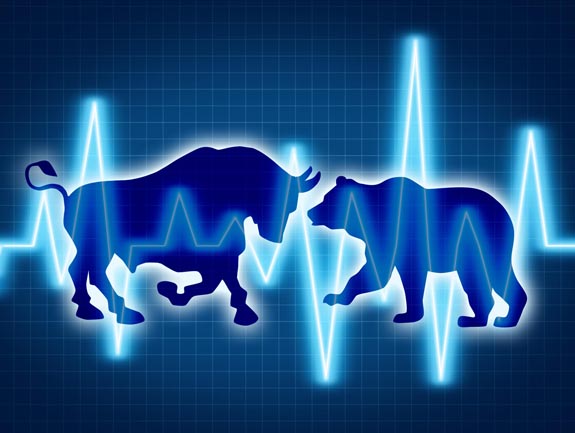 Two Red-Hot Gene-Editing Stocks with 30% Upside
by TradeWins Publishing

We've been doing very well with trades.

In fact, we have more wins to take off the table today.

On November 30, 2017, we recommended the following:
Editas Medicine (EDIT) at $29. It's now at $37.25.
Intellia Therapeutics (NTLA) at $22. It's now at $26.26.
ARK Genomic Revolution ETF (ARKG) at $24.95. It's now up to $27.88.

Hold all three.

On December 27, 2017, we recommended the following:

Spark Therapeutics (ONCE) at $53. It's now up to $57.33.
BioTelemetry (BEAT) at $30.85. It's now up to $34.20.
Square Inc. (SQ) at $35. It's now up to $47.15.

Exit half of each of these.

Then, on January 17, 2018, we recommended buying to open the SQ March 2018 43 calls, as they traded at $2.30. They're now up to $6.35 – a 176% win.

Exit half of this position.

As for new opportunities, one of the hottest stories is still gene editing.

In fact, we're reiterating a buy on EDIT, and buying into CRISPR Therapeutics (CRSP), too.

We believe that one of the most exciting – and potentially rewarding – investment ideas is in gene editing. In fact, gene editing is becoming more exciting by the day.


Two Red-Hot Gene-Editing Stocks
Lee Gettess' Market Sense
by Lee Gettess

Lee Gettess is a top trader who is excited to bring you his video newsletter. Each week, Lee will share his predictions on what he anticipates from the bond and S&P markets.
Comparing Covered Calls to Uncovered Puts
by Stephen Bigalow

The following is an excerpt from Stephen Bigalow's Pivotal PROFIT System

Complicating the analysis of covered calls is the fact that the uncovered put has the same market risk. Even though these two strategies are opposite (because calls and puts are opposite), the analysis points out an interesting similarity.

The table below summarizes the similarities and differences of the two strategies.

The comparison between the two strategies does involve the same market risk, with some notable differences. For many, the inflexibility of the covered call in cases where the stock price declines below net basis makes uncovered put writing desirable. When the stock price falls, exercise becomes a possibility; but because no stock is owned, the put can be bought to close and replaced with a later-expiring short put. This rolling strategy can be repeated indefinitely.

The greatest risk in writing uncovered puts is that the stock price could fall substantially. For this reason, it makes sense to focus on stocks with two attributes. First, the fundamentals should be very strong, so that price volatility will not be a large factor as long as the short put is open. Second, write puts on stocks with prices lower than average. A stock's price can only fall so far, so a lower price per share represents lower market risk. Can a stock price fall to zero? In theory, it can. But the true lowest price risk is tangible book value per share; the value of assets minus tangible assets, minus liabilities. A stock can fall below that level, but it would be quite unusual. Most stocks trade above tangible book value, but rarely fall below.

The Ratio Write

Another variation worth considering is an expansion of the covered call, to the ratio write. This is a strategy in which more calls are sold than shares of stock are owned.


Covered Calls to Uncovered Puts
Prime Entry Profits (PEP)
by Wendy Kirkland

Every day Wendy shares her Prime Entry Profits (PEP) Rally Newsletter. The following is her thought for the week, along with what she expects this week in trading.

Thought for the Week: Erase everything from the past that does not serve you, and be grateful it brought you to this place now, and to a new beginning.

In Trading: Indices opened negative and had several swings. The DOW closed at +567, Nasdaq +148, S&P +46.

Be sure to check earnings dates.

AAL- American Airlines – P3
ADBE- Adobe – P3
AIG- American International Group – P3
KO- Coca Cola – P3
CXO- Concho Resources – P3
FB- Facebook – P3
IWM- Russell 2000 – P3


To Learn More Click Here